description
technical data
advantage
Variant Products
Inquiry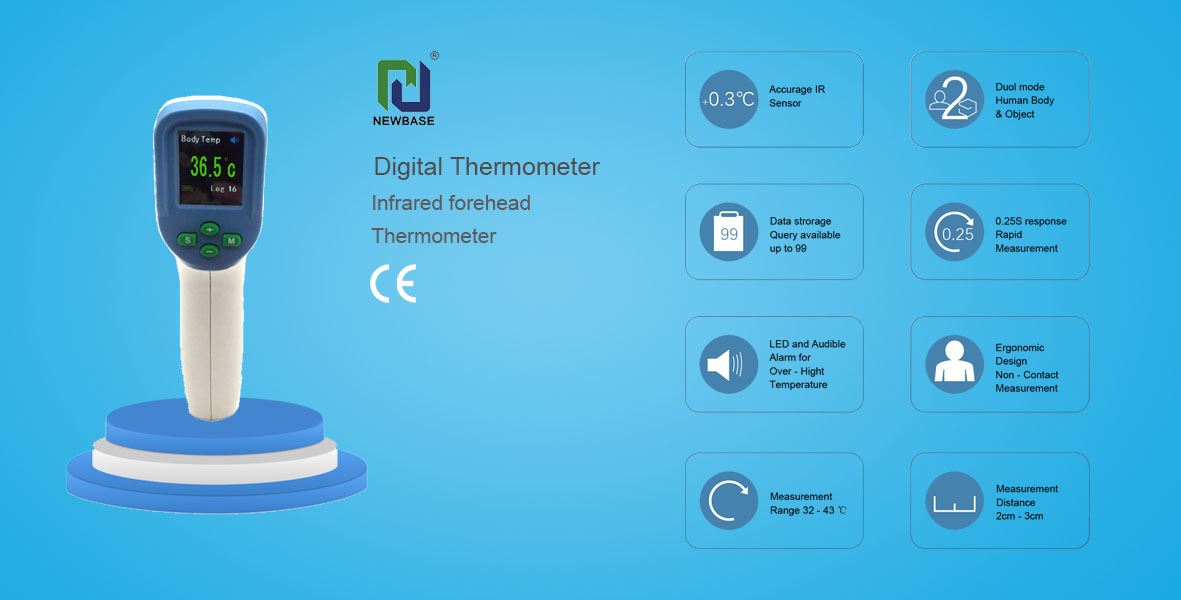 Features:
1. Accurate measurement: The product adopts the optical principle, the measurement accuracy is controlled at ± 0.2 ℃.
2. Simple operation: The product supports one-button temperature measurement.
3. Convenient reading: The product adopts digital display reading mode and supports backlight design.
4. High safety performance: The product supports non-contact measurement, which greatly improves safety.
Description:
1. Storage data: Store 99 sets of measurement data, which is convenient for individual and multi-person analysis and comparison.
2. Unit conversion: Celsius and Fahrenheit can be converted between different countries and regions.
Package Included:
1 x Non-contact Infrared Forehead Thermometer
1 x Instruction manual
1 x Certification of Competencey